TURKISH BATH
Prefabricated Turkish Bath in EPS - Hammam
Re.Pack produces Prefabricated Turkish Baths, of any shape and size, in self extinguishingable high density polystyrene foam EPS, coated with fiberglass net and cementitious resin ready to receive the final coating. We have a wide range of Prefabricated Hammam: Custom-made solutions for beauty centers, Wellness center and SPAs
The artifact in EPS comes complete with walls, ceiling and self-bearing floor, benches and decorative elements of the customer's project. The use of expanded polystyrene, a material which is highly workable and flexible, allows to use imagination , to create many different shapes, decorative elements of various kinds, such as niches, fountains, chairs, arches and columns.
Square Turkish Bath with frontal door / barrel vault ceiling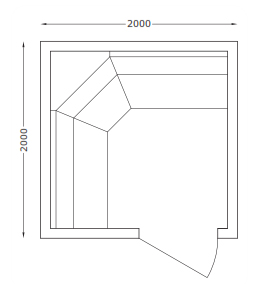 Square Turkish Bath with angular door / flat ceiling
Circular Turkish Bath / Dome ceiling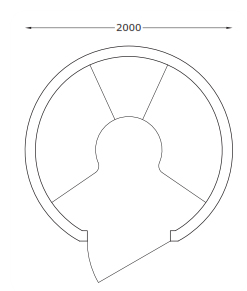 Turkish bath is been used since centuries for mental and phisical wellness. The high umidity conditions inside of the Turkish Bath are useful to cleanse the body and purify the skin because the air inside of the space is saturated with water vapor (100% relative humidity), which in contact with the skin it promotes perspiration The temperature is lower than in a sauna, so it is possible to stay longer in the turkish bath, and promote socialization and relax.
CONTATTACI
Per qualsiasi informazione non esitate a contattarci. Il nostro personale sarà adisposizione per qualsiasi tipo di chiarimento e per valutare con voi la soluzione giusta per le vostre esigenze. Se interessati, potrete inviarci direttamente le vostre richieste ed il nostro ufficio commerciale elaborerà il vostro preventivo